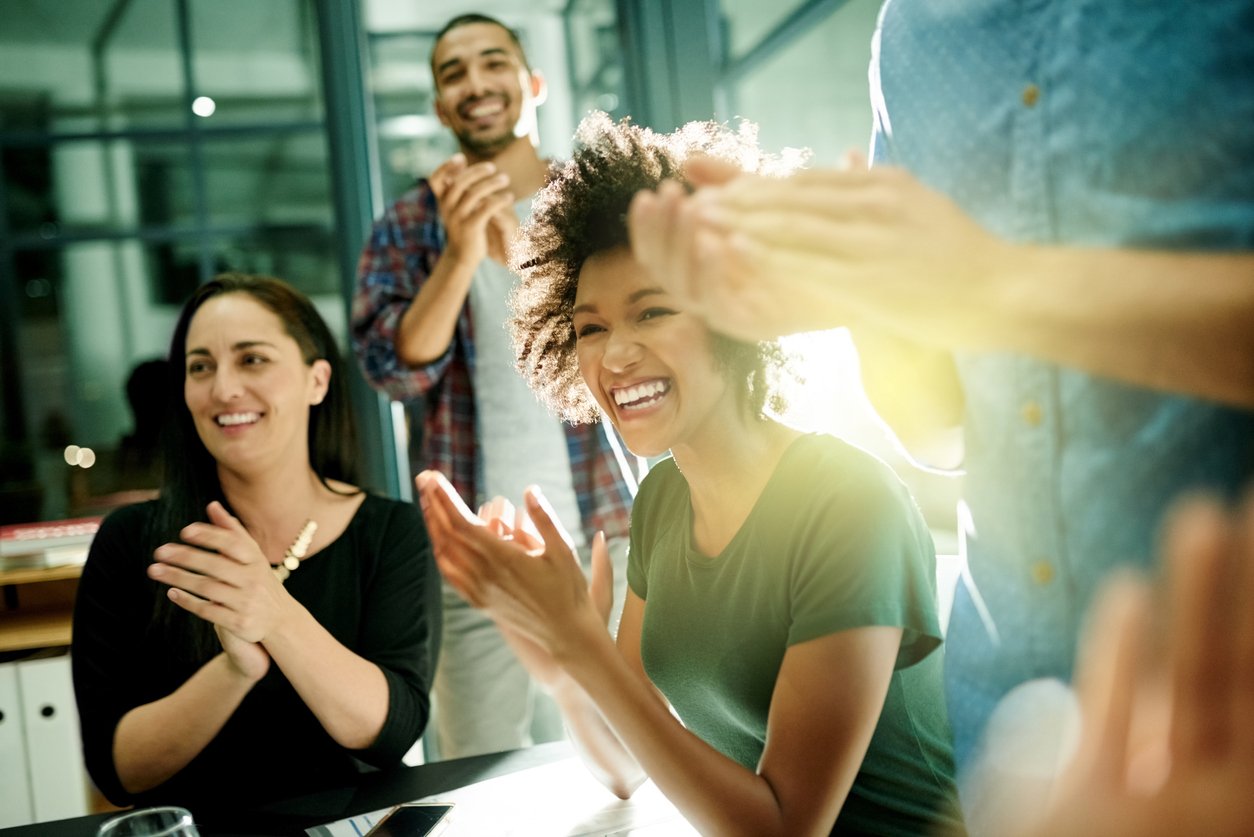 In theory we all know that recognising employee's achievements is important – but why and what should this recognition actually look like? Well, studies show that staff who feel their professional success and achievements have been both recognised and appreciated in their workplace will be more content in their job and will feel more confident in their abilities. At the best of times, working in insurance is extremely demanding, but of course hugely rewarding – there is always new legislation which you must be aware of and new technologies coming on stream, that impact how work is conducted. You need to always be extremely well informed in order to provide your clients with the best possible advice and above all else you need to commit to Continuous Professional Development (CPD) and lifelong learning.
Continually advancing your skill set is a prerequisite to working in insurance – it's one of the aspects that I personally enjoy the most about our industry – there is always an opportunity to learn and know more – and you're always moving forward – there's no room to stay still.
However, while achieving these qualifications is essential to the professional standing of our industry, it does take enormous sacrifice and it's why in my opinion, recognition, by the industry, of these educational achievements is vital. It's important not only to insurance professional's morale that their successes are appreciated, but it also reinforces the value we as an industry place on these qualifications and that achieving them, while no easy feat is entirely worth celebrating. Not only that, but success breeds success and when we create a culture of recognition we encourage and motivate the next generation to see the significance of professional education and we provide them with inspiration to want to achieve as much, if not more.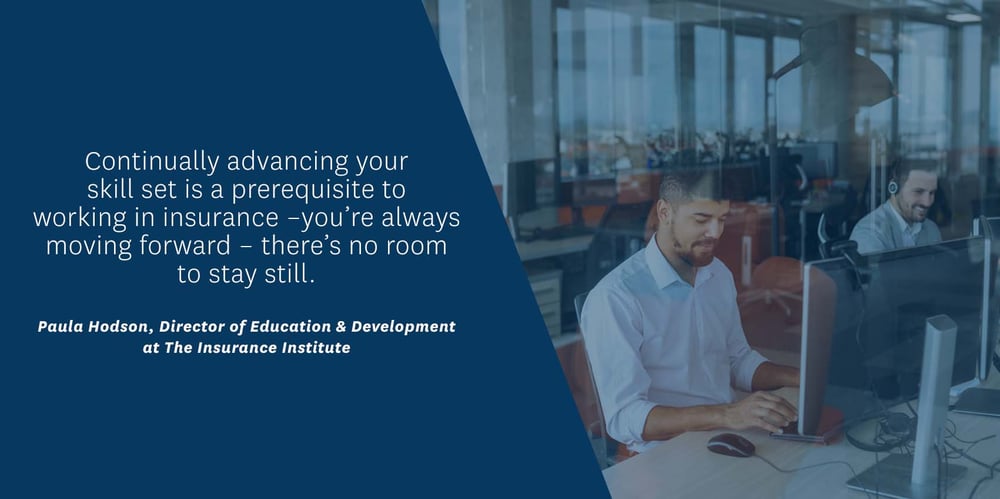 So how do we recognise success? Well, at The Insurance Institute we know that we play a vital role – we are acutely aware that education validates the professional nature of the industry and provides us with the skills and knowledge required for the present and future demands of our environment. Every year we host a number of formal recognition ceremonies that seek to acknowledge studying member's achievements at both a local and national level. These ceremonies tend to take various formats and seek to recognise success at every stage of our member's careers.
Our High Achievers Awards are presented to students who achieve the highest overall grade while completing their qualification in a given calendar year. We have been presenting these awards for many years, evolving over time in order to better align with our Qualification Pathway. Our graduation ceremonies are also special occasions which are used as an opportunity to celebrate graduate's success – this provides us with an opportunity to honour the dedication and commitment by members in achieving their professional qualification. These past two years however we've had to think outside the box – our ceremonies were all hosted online, so we created a number of videos which we shared with members in place of actual in person celebrations.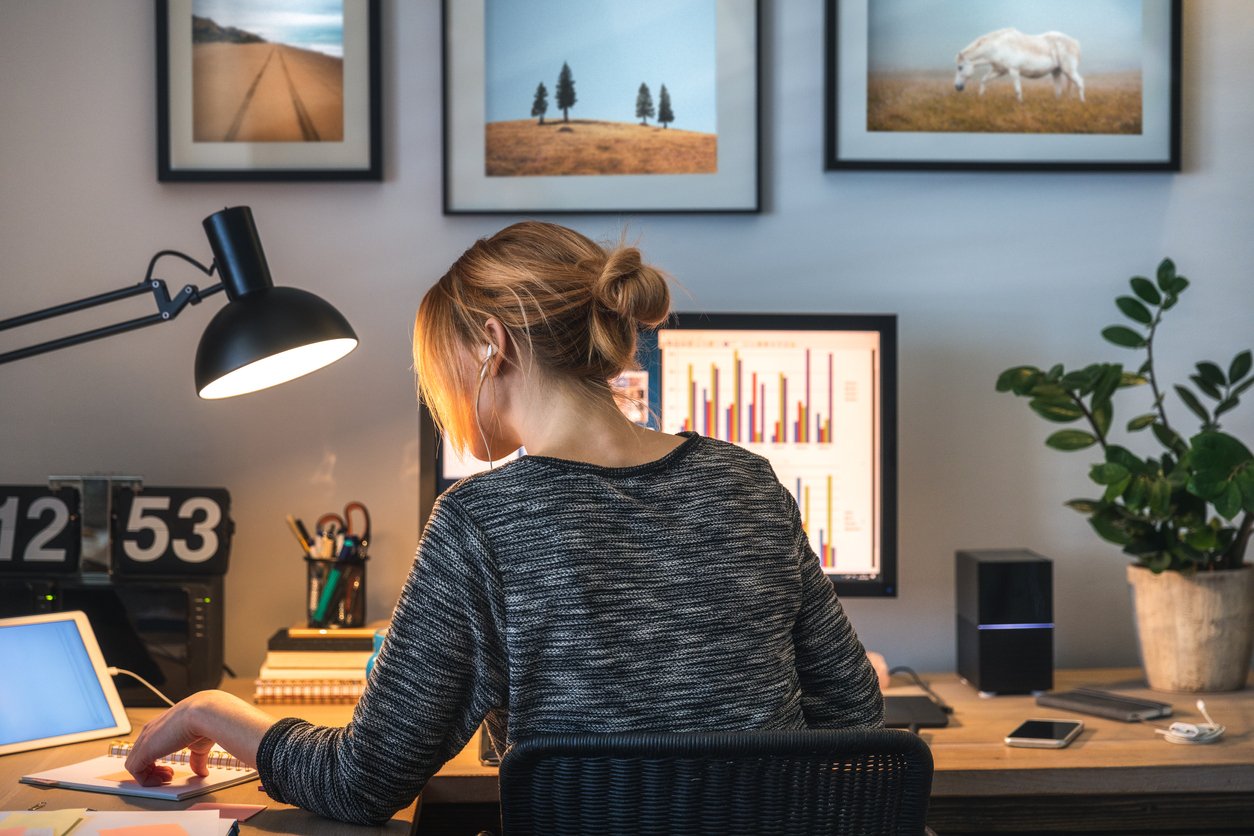 For the apprenticeship, we have specific awards that recognise both the apprentice and the employer. We have a Supervisor of the Year Award and usually two apprentice graduates are identified and recognised for their contribution to the industry through the research conducted for their Capstone projects. So what about the role of insurance employers? Well, it will come as a surprise to no one to learn that employees respond incredibly well to praise and acknowledgement in the workplace and that it both encourages them to continue with their studies and helps them to appreciate their value and contribution to the organisation they are working for.
One insurance employer who consistently provides its employees with support during their educational journey but also with recognition is Willis Towers Watson. I spoke with John Hennessy, HR and Business Partner at the company, and he told me a little more about why they place such a strong value on professional education. John said, "At Willis Towers Watson we have a strong focus on excellence and so this means we are fully committed to professional development and personal growth for our people. Our colleagues take responsibility to develop their expertise, competencies and professional stature, while the company invests in the tools and opportunities that allow for continual development. We encourage employees to undertake advanced qualifications – including the Higher Diploma in Insurance Management."
Michael Corrigan, from Corrigan & Corrigan Solicitors is another employer who feels very strongly about the importance of recognising success. Michael is a trained lawyer with a background in insurance related litigation and dispute resolution. Michael has been the sponsor of our Corrigan & Corrigan Award (which recognises the student receiving the highest grade for the Liability Insurance module) for over two decades now. When I asked him why he has continued this sponsorship for so long he said, "Well, firstly I feel it's a way for me to give back to the insurance sector – the industry that has shaped me as a professional and provided me with a livelihood, and secondly I know how integral professional qualifications are to the sector. The industry is complex and so, one needs relevant educational training and qualifications to provide one with the required knowledge to do one's job properly – therefore if I can do anything to promote and encourage insurance professionals to invest in their education I will."
In many ways it would seem that a holistic approach to recognition works well – and in many cases for some employees having their achievements acknowledged and recognised can be the catalyst to encourage them to continue with their studies. However, we each have a role to play – from encouraging our colleagues and peers with words of support, to recognising their success on a larger scale with study leave, awards and incentives – if we can each play our part we can help to create an industry with recognition and support at its core.
Find out about our qualifications on our website - www.iii.ie.