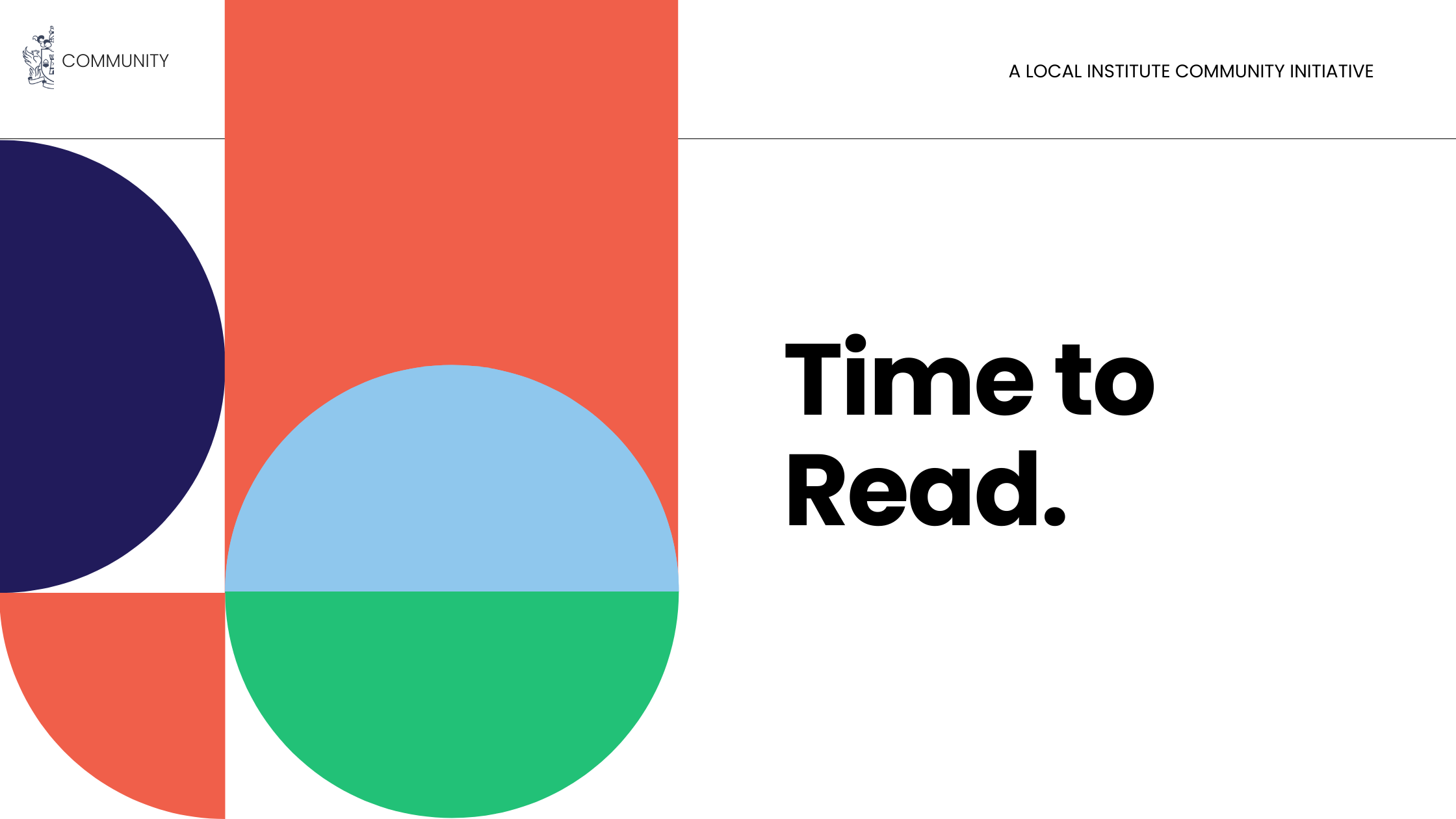 Creating opportunities for positive change and giving back in meaningful ways to the local community has always been of the highest priority to The Local Institutes. Therefore, when the Institutes teamed up with Business in the Community's 'Time to Read' initiative for a pilot programme, it was in many ways the perfect alliance.
'Time to Read' is an impactful programme that sees volunteers give their time (one hour per week) to provide one-to-one reading support for young children (aged between 7-8 years old) in primary schools to help them become more proficient readers. The primary schools involved are usually ones that need additional support and who might not have the capacity for reading in small groups, or English may not be their first language.
It goes without saying that reading has immense benefits and is fundamental to life in the modern world. Reading is especially important for children as it encourages imagination, cultivates empathy, increases vocabulary and comprehension, and helps develop listening and concentration levels. Therefore, teaching children to read and inspiring a love of it within them has wide-reaching advantages, not just for the potential prospects it creates for them, but for their overall well-being and sense of self. Also, for those teaching children to read, it can be a wonderfully fulfilling experience and seeing children improve in their ability can be hugely rewarding – as some of the Local Institute Council members recently discovered.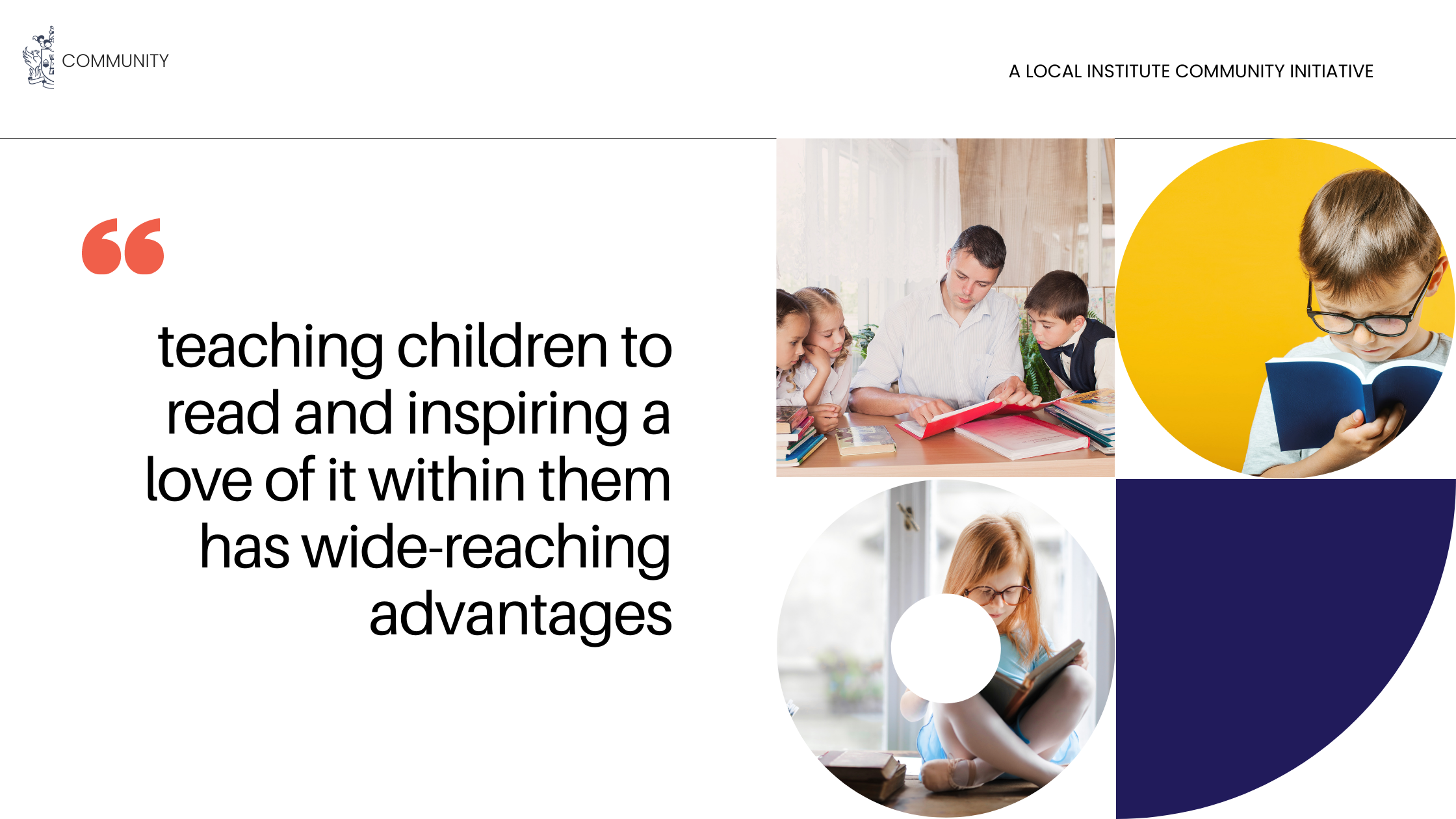 Pilot Programme
Several Council members from the Cork, Dublin, Galway, Limerick and Sligo institutes participated in a 'Time to Read' pilot programme with an Irish-speaking, Kilkenny-based primary school, Gaelscoil Osraí. The pilot, which began in December and was completed at the end of April, was a tremendous success, with overwhelmingly positive feedback received from everyone involved.
The Council members were grouped together in pairs and would each week (in two four-week blocks) provide reading support to a small group of children. The idea behind running a pilot programme initially was so that the Council members could get to grips with what is involved and get a deeper understanding of how the programme works.
The pilot took place entirely online; however, ordinarily, the initiative takes place in person, with volunteers going to the individual schools for one hour per week. As a result of Covid, most programmes are still taking place online, and, in many ways, this digital format means the model is easy to embed across the Institute's national network.
When speaking with the Council members involved in the pilot programme, they each had much the same thing to say – that while the programme was for the benefit of the children, it was enormously rewarding and fulfilling for them also.
Glenn Goggin, Managing Director, McLarens Ireland, has a lot of experience with coaching children and so he was already acutely aware of how one-to-one support and additional help can increase children's confidence. Glenn said, "Time to Read is a great initiative, and it is hugely important that we (The Local Institutes) give back to the local communities in various ways. I am quite passionate about working with children and I have seen first-hand how important it is to provide support to them, even if it's only in a small way, it can have a significant impact."
When asked about his favourite programme elements, Glenn said, "The children were just great! I just loved meeting them each week and seeing how they had progressed. They each had their own personalities and their individual strengths and weaknesses when it came to reading, and of course, some needed more assistance than others. I cannot overstate how rewarding it was to see their enthusiasm and to witness their progression. Reading is, of course, essential to life, and being able to help them improve their ability while also encouraging a love of reading was incredibly gratifying."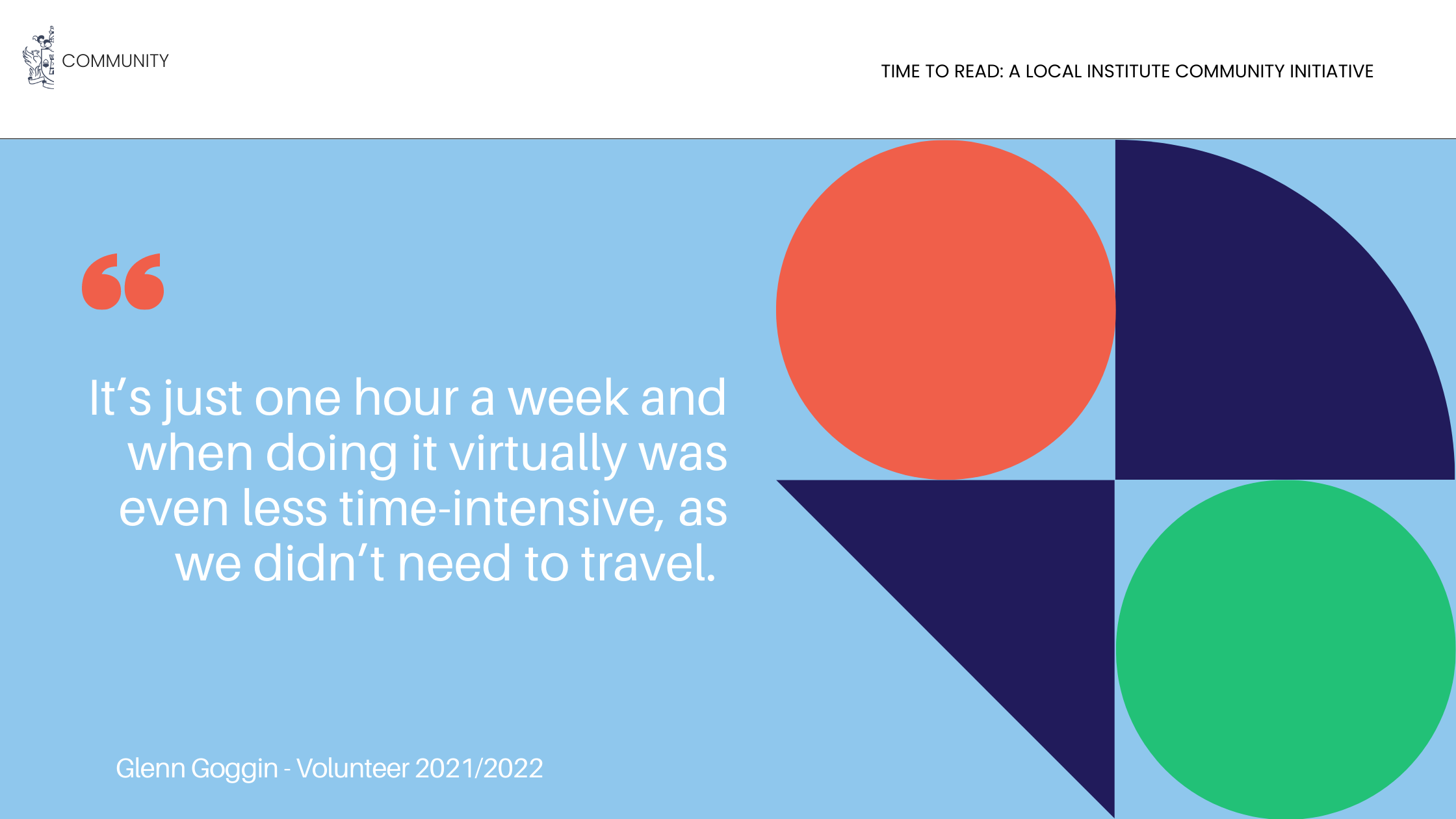 Before getting involved with 'Time to Read', some Council members, including Melanie McDonald, Sales and Operations Manager at Willis Towers Watson, were nervous as they had no prior experience in teaching, but Melanie quickly realised that this didn't matter. Melanie said, "I was a little apprehensive about getting involved in the initiative as, to be honest, I wasn't sure that I would be any good at it, and I know how important the programme is, and I was aware of the immense benefits for the children. I really wanted to give it my all. However, after the first session, I really settled into it, and I would say that my confidence grew along with the children's, and by the first block (four weeks), I had built up a great rapport with each of the children and felt like I had really gotten to know them and their personalities."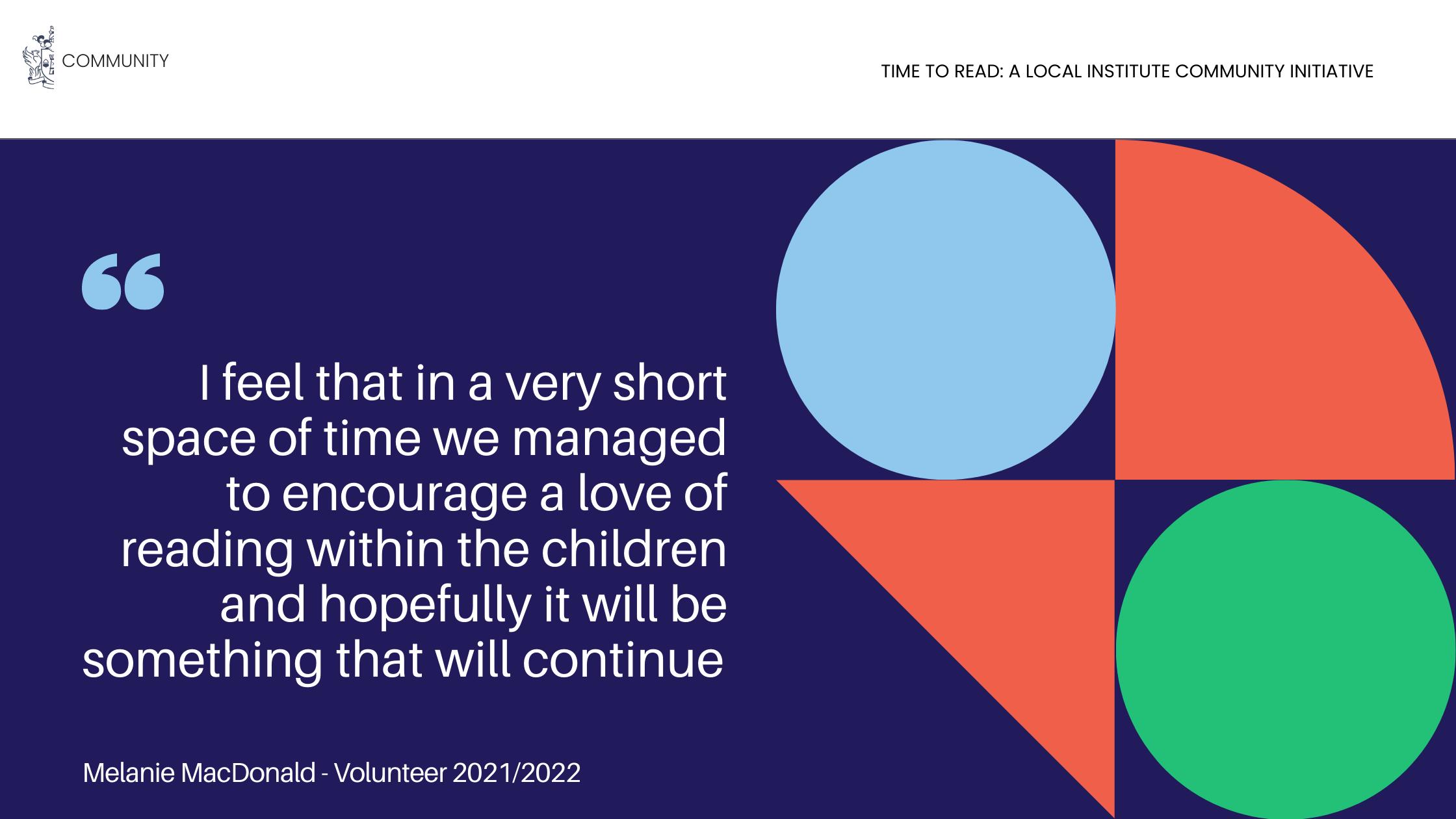 Feedback from Gaelscoil Osraí
Gaelscoil Osraí, the participating school based in Kilkenny, was also equally delighted with the success of the programme and the impact it had.
Seán Ó hArgáin, Príomhoide (Principal), Gaelscoil Osraí, commented, "We were delighted to be invited to participate in the Time to Read initiative provided by Business in the Community and The Insurance Institute. Jo Sayers (Regional Co-ordinator, Business in the Community Ireland) and all her colleagues engaged with Múinteoir Michelle, our co-ordinator and me with fantastic enthusiasm from the start. There can be much 'caint san aer' about corporate social responsibility programmes, but this project was anything but that. The volunteers took to the challenge of encouraging some of our young (and sometimes reluctant) students to embrace reading with an adult, other than their class teacher or parent, with gusto. They established a rapport with children they had never met very quickly and overcame the virtual connection very well. The fact that we had all become so accustomed to working with each other virtually certainly helped, and the project embraced our twin commitments to using our digital learning tools while also keeping real books as a central part of children's lives."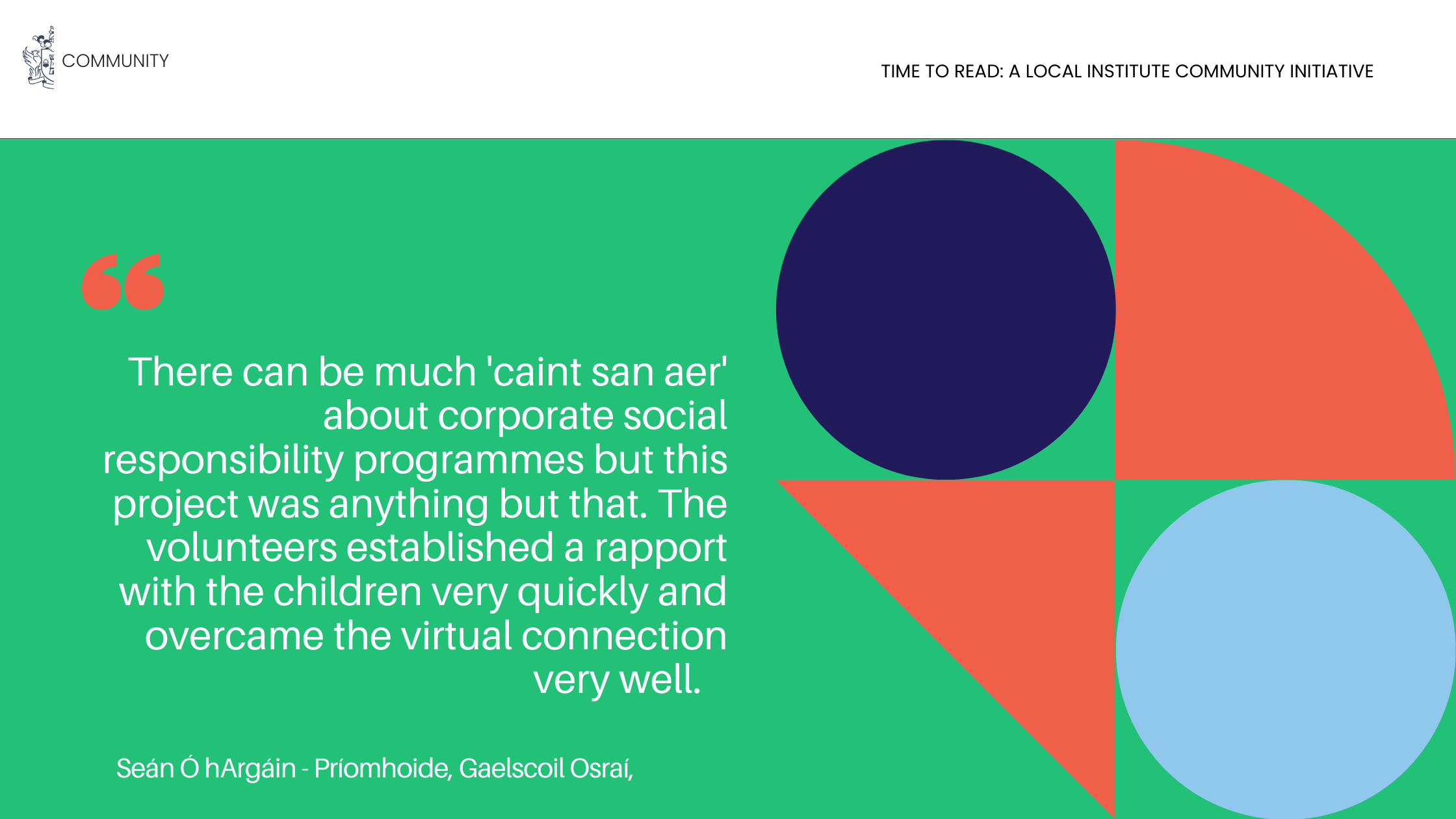 Mr Ó hArgáin continued, "We were thrilled that the children worked with their volunteer tutors in our wonderful Leabharlann Ghobnatan, our pride and joy of a library space dedicated to our wonderful late colleague and founding principal, Gobnait Uí Mhurch - she would, without doubt, have approved. Míle buíochas to all involved. We are hugely grateful and are confident that the results will be still with us for many years."
The Next Phase
The success of the pilot programme in Kilkenny is both heartening and inspiring. It strongly demonstrates the potential the Local Institutes have for positive change in their communities. In many ways, this focus on giving back and providing support in communities is the very foundation upon which The Local Institutes were built, and they have a long history of identifying their localities' needs and providing support in a wide variety of ways.
Dermot Murray, CEO, The Insurance Institute was also hugely impressed by the pilot programme, "I want to take the opportunity to congratulate The Local Institutes on the success of the Kilkenny programme – as an educational body with a passion for learning and development at every stage, 'Time to Read' really gets to the heart of what we're all about."
Dermot continued, "Time to Read is focused on inclusion and getting in touch with individuals who may be experiencing exclusion and for that reason may end up being locked out of many opportunities. In today's world no child should miss out on reaching their full potential and when you think about it, reading and having the ability to confidently communicate through language is vital for success in life – therefore The Local Institutes are providing support that can really make a difference."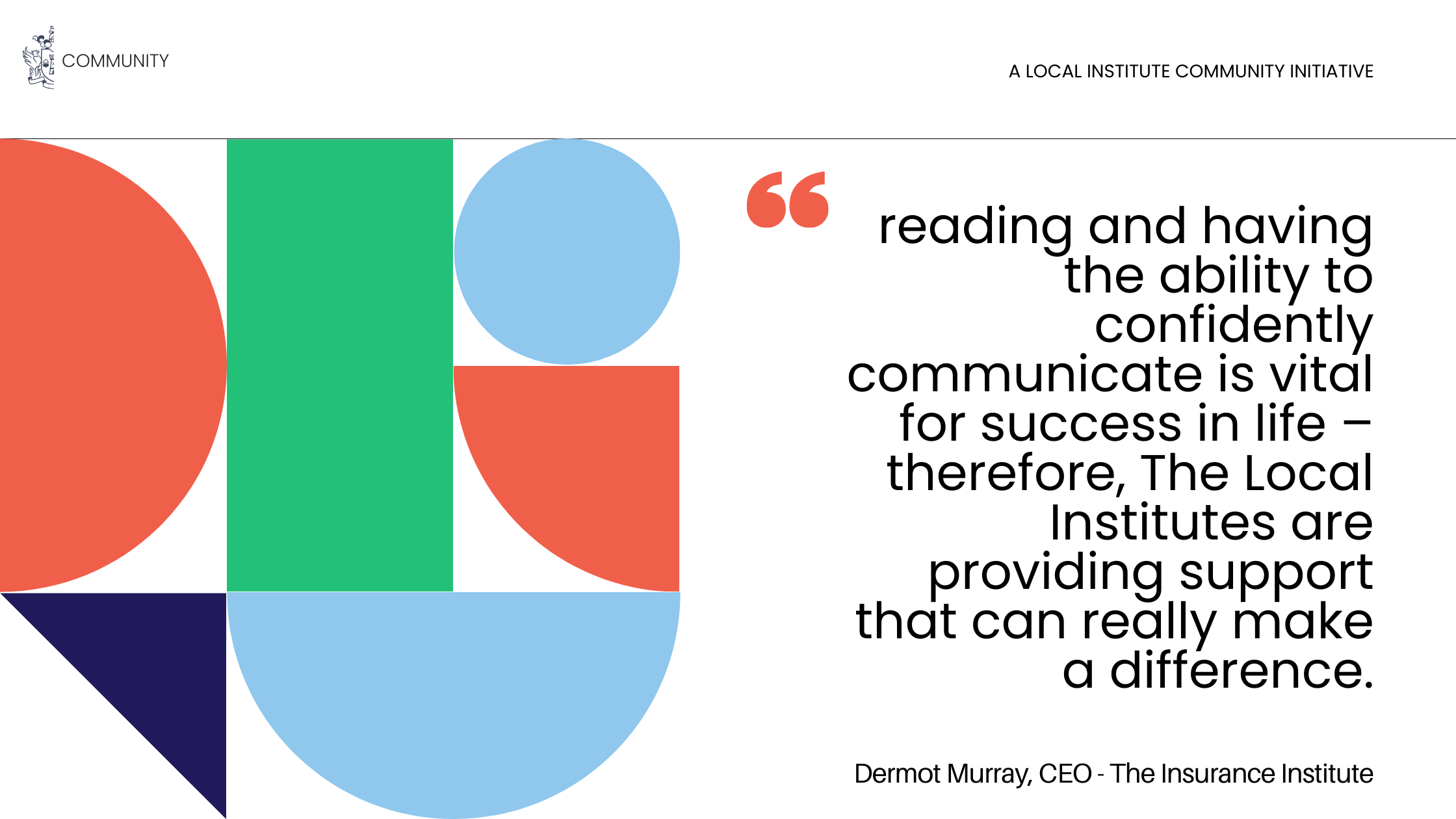 The next phase of the 'Time to Read' initiative should see The Local Institutes implement the programme in their communities, and the Council members involved in the pilot programme it would seem to have no problem recommending it to their colleagues. Melanie McDonald said, "Without hesitation, I will be encouraging my colleagues to participate. I feel I got just as much out of the programme as the children did. It was so enjoyable and lots of fun. Also, to make a real difference and to see the excitement in the children each week was just wonderful. I feel that in a short space of time, we managed to encourage a love of reading within the children and hopefully, it will be something that will continue for them throughout their school years and life."
If you would like to learn more or would be interested in volunteering for 'Time to Read' please visit our web page, or contact events@iii.ie.