Initially, Ruth McArthur wasn't really sure what the Insurance Institute of Dublin is all about. After attending one meeting, Ruth was inspired and determined to get involved. Since then, she has worked hard to stay engaged and contribute to the Dublin Institute. Now, she is the Dublin President.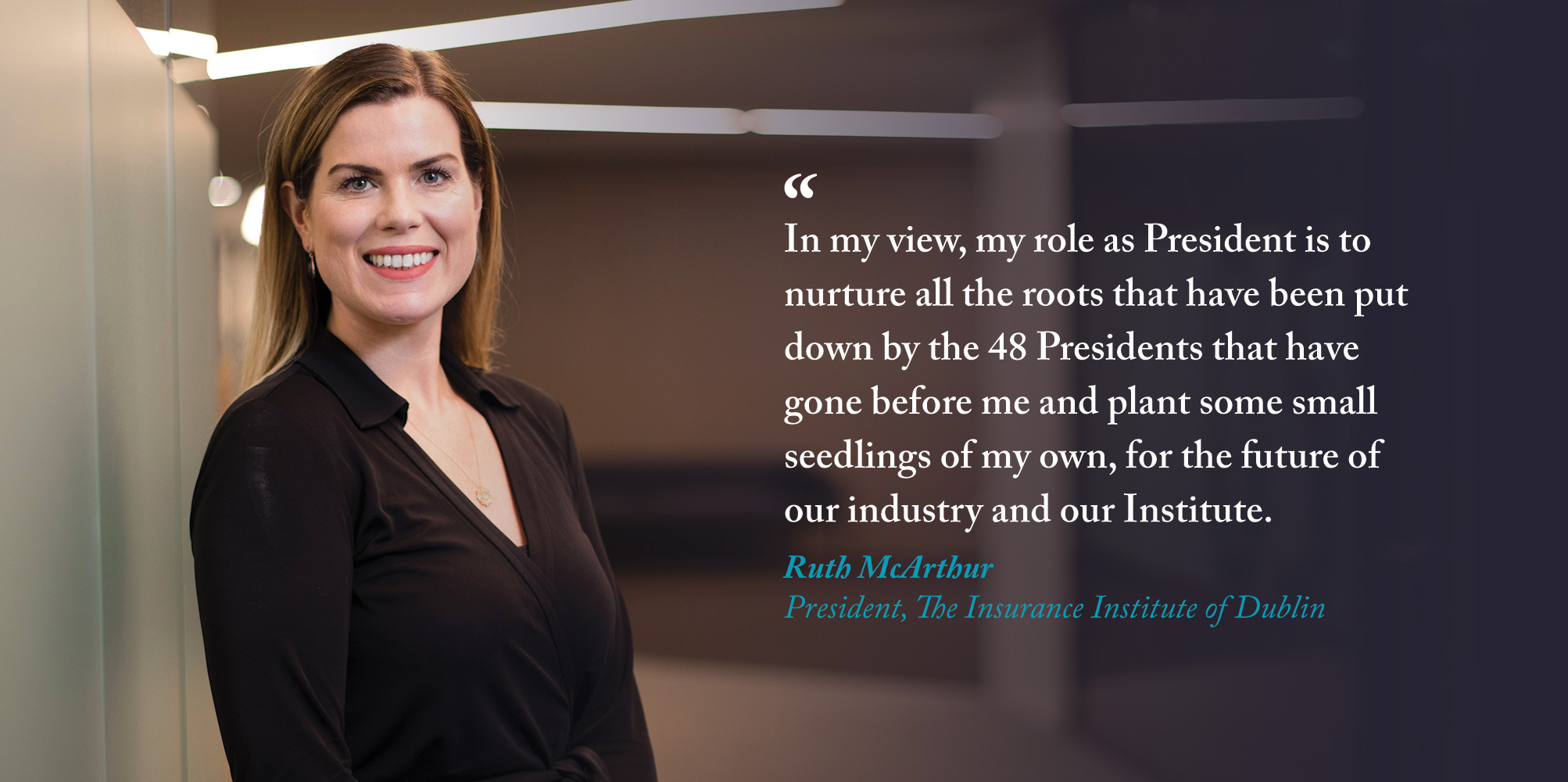 Ruth spoke to us about how she feels about her new role, what her objectives are for the year and what the theme of inclusion means to her.
Why did you decide to join the council?
I was only working in the insurance industry for seven years before becoming a Council member. After attending the first meeting it was a no-brainer for me to get involved. I saw it as an excellent networking opportunity to meet a wide variety of people carrying out differing roles to myself. It's also great to give something back to the industry that I have built my career on.
What does the role of President mean to you?
I'm beyond privileged to be trusted with the role of President for the coming year. The Insurance Institute of Dublin is a fantastic community and the fact that I am leading them for the next 12 months is an honour, and one which I won't take lightly. In my view, my role as President is to nurture all the roots that have been put down by the 48 Presidents that have gone before me and plant some small seedlings of my own, for the future of our industry and our Institute.
What are your objectives for the year?
Tying in with the theme for the year, 'Inclusion', I also want to ensure that the Local Institute is an inclusive environment for each and every member. We already have in place a very strong CPD lecture calendar and I plan to expand this to make it as accessible as possible to our entire membership and I also hope to complement it with some excellent networking opportunities for all.
Keep an eye on our website for the autumn/winter CPD schedule!
What advice would you give to people starting out in the industry?
The biggest driving force behind my career has been my insurance qualifications. I know it sounds nerdy but it's true. My advice to those starting out would be to invest time in your education! Get a good mentor and network, network, network. The Local Institute's and Insurance Institute are a great place to start with the networking so get involved in anyway you can!
Read about our qualifications and how to get started.
Whether you're a school leaver, college graduate or just looking for a career change, you can start your career in insurance with us today! Read more about our qualifications or register your interest in our apprenticeship programme to get started.