Continuing Professional Development (CPD) is often seen as just a regulatory obligation; however, there is a lot more to be gained from attending a CPD webinar than another hour of your annual requirement. Aside from developing your knowledge and skills, CPD also offers excellent opportunities to strengthen your professional profile.
Here are some ways you can get the most from your CPD webinars.
1. Make the time to attend CPD webinars
In today's fast-paced workplace, making the time to attend CPD webinars might seem like an impossibility. The benefits of attending webinars are being lost, to the detriment of insurance professionals and our industry.

Taking an hour at lunchtime to attend a CPD lecture might seem like a sacrifice, but you'll find that blending your eLearning CPD with some webinars will enhance your learning experience, allowing you to ask questions to the expert lecturers, as well as interact with your peers.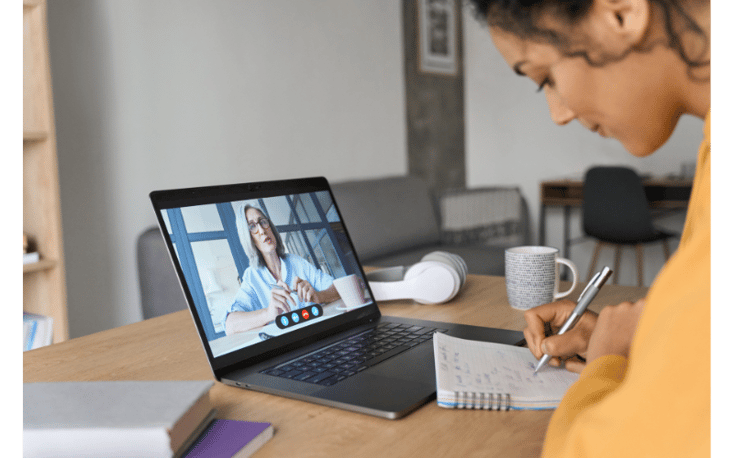 2. Come prepared
Once you've decided to attend a webinar, you should make sure you're prepared.
Make sure your audio is functioning

Check the Zoom link and register in advance

Dial in from a quiet and comfortable space

Have snacks and refreshments at hand
3. Take notes
Take notes throughout the lecture to reflect on what you've learned and how it applies to your job. One of the biggest benefits you will get out of CPD is being able to transfer the knowledge you learn to your day job. A decent set of notes will help you to do this and share knowledge with your colleagues (or your boss!).
4. Invite a friend
Encourage your colleagues to attend webinars with you. Not only will it help you to implement what you learn in the workplace together, but will also make it easier if you are attending CPD webinars for the first time.
Some of our other top tips
Be prompt. Our lectures are designed to start on time and finish on time so that you can fit them easily into you working day. If you turn up late, you might not get your CPD allowance, or even be able to get in!

Book early. Some of our lectures are first come, first served. So book on, or risk missing out.

If you're a member with us, remember your Member ID, so that your CPD hour will be added to your compliance record.