Finding a job is never easy, no matter what sector you want to work in. From discovering the position you want to apply for, to securing an interview and closing the deal, there are a lot of steps to go through before you can find your dream job. That's why we've put together this helpful guide on how to get a job in insurance – particularly if you're starting out or changing careers.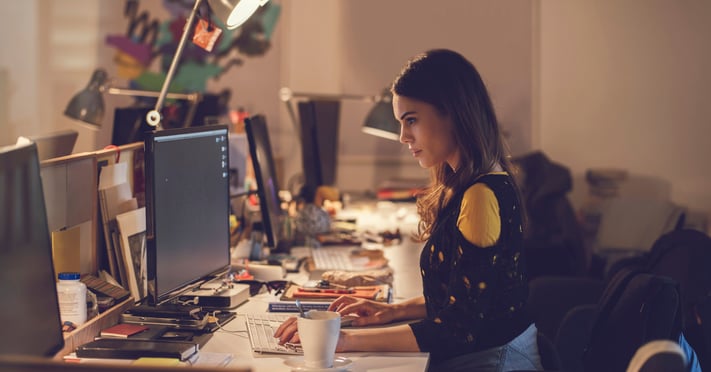 Step 1: Know where to look
There are lots of different websites that host open vacancies. Some of these include:
Our own website – here you'll find job vacancies as well as information about apprenticeships.


gradireland.com – employers who are looking for graduates sometimes host vacancies here.


General recruitment websites, such as IrishJobs.ie


Insurance companies often advertise open positions on their own websites so do your research on the companies you'd like to work for and remember to check their website regularly.
It's also important to remember that the majority of job vacancies aren't ever advertised, so it is always worth sending in a speculative application if you've identified a company you would really like to work for. Just remember to be specific when sending speculative applications – simply asking for any open vacancies in general won't cut it. Tell the employer the position you're seeking, show your relevant skills and experience and ask for a meeting to discuss your application further.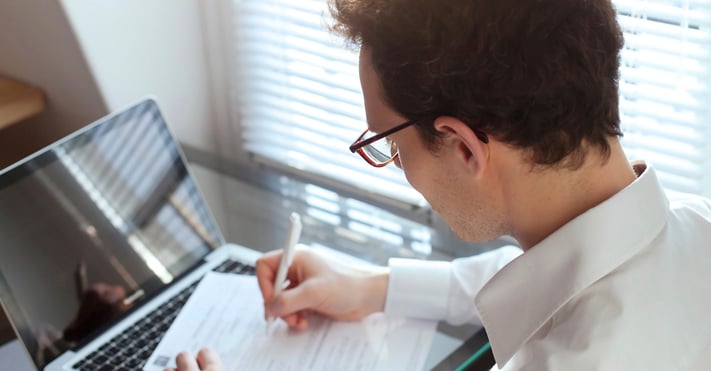 Step 2: Perfect your CV
So you've found the job you want to apply for or you've decided to send a speculative application – the next step is making sure your CV and cover letter are up to scratch.
CVs and cover letters are tricky; you only have 2 to 3 pages to convey everything you've learned, all of your skills and how you can apply these to the job. You'll also want to convey your passion for the role, so it's important that you get this right.
Find out the name of the person you're sending your CV to. Try not to use 'Dear Sir/Madam'.


It's important to tailor your CV to the job for which you are applying; employers will overlook generic CVs that look like they've been sent in without any thought.


Make sure you've included only the skills and experience relevant to the position.


In your cover letter, detail why you'd like to work for that company and how you think the position will advance you professionally. Think about the company values and how they apply to you.


Always check for spelling mistakes – have a friend or family proofread your CV and cover letter before you click send.
Check out these tips for writing a CV that wins interviews.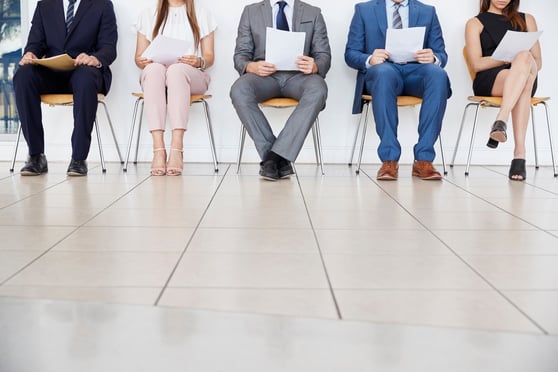 Step 3: Brush up on interview techniques
In an increasingly competitive market, earning an interview is an achievement in itself. Remember these tips as you prepare to go face to face with your potential new employer.
Dress for success: if this is your first proper interview, you may need to invest in a new suit. Most insurance companies have a business attire dress code.


Do your research on the company before the interview. A very common interview question is "Tell us what you know about our company" – so make sure you have an answer prepared that's more than just the 'About Us' section of the company website.


Come up with some insightful questions you'd like to ask.


Practice your answers before the interview; never go in unprepared.


Although you might be nervous, try to stay calm. Remember that the employer wants you to get the job, so do your best to keep nerves to a minimum and let your skills and knowledge shine through.


Know your career goals: If the interviewer asks you where you'd like to be in five years, make sure you have an answer prepared and detail how you think the company can help you get there.
Step 4: Go the extra mile
If you really want the job, standing out from the crowd is key. Luckily, the insurance industry offers you lots of way to do just this.
If you've just left school or college or are looking for a career change, you can start your professional qualifications even before you get a job. Starting the Professional Certificate in Insurance (APA) before you get a job will mark you as someone dedicated to education and professional development. Employers will require you to earn this qualification, but getting a head-start will give you a competitive edge once you start applying for jobs.


If you're already working in insurance, progressing on to more advanced qualifications such as the Professional Diploma in Insurance (CIP) or Management Diploma in Insurance (MDI) will show employers you're committed to progressing your career in the industry.


Attending industry networking events will allow you to make key contacts that can open doors for you. Try going to a CPD lecture or industry Lunch to connect with mentors who can help you progress your career.