Meet Arlene O'Brien, Deputy President of The Insurance Institute of Galway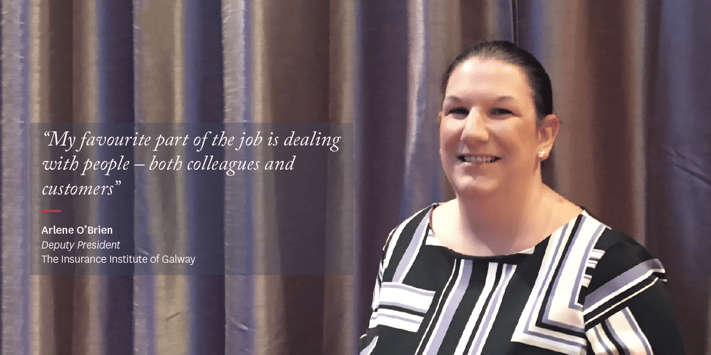 What is your first memory of working in insurance?
Back in 1995, aged 19, working in Mulryan Insurances. I had previously been working for Liam Mulryan's wife Christina in her Solicitor's office, which was in the same building. One day, Liam came in and told me to get my things together, I was coming to work for him in his insurance brokerage. So that was my start in insurance – I wouldn't change a thing.
What has been an invaluable piece of advice that you received and passed on?
It is what it is. My husband always says this to me. Try not to dwell on the things you can't change and just move on.
What would we find on your desk at work that is specific to you?
A photograph of my two children – Tara and Daniel.
What do you love to do outside of work?
Spend as much time with my family as I can, to try to lessen the guilt of spending time at work.
What is your favourite part of your job?
It's is definitely dealing with people – either colleagues or customers – and getting to know them, encouraging them and bringing them along the journey.
Complete this sentence: Insurance is….
…there for you when you need it.