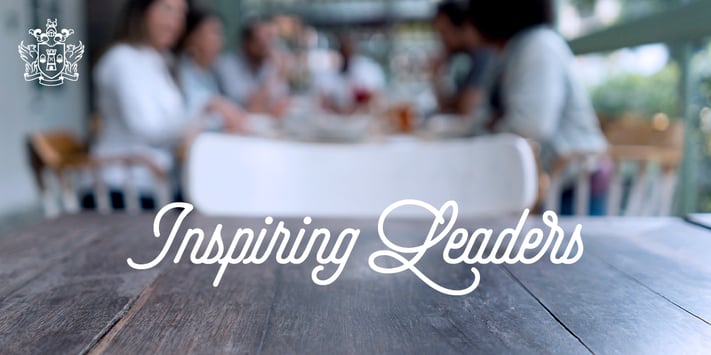 Maureen Walsh, CEO of DeCare Dental talks about her move from Boston to Claremorris, taking risks and the importance of teamwork, both in business and in life.

How did you get started in the insurance industry?
I was enjoying work in Boston as a marketing executive for an Irish health recruitment company called O'Grady Peyton International when I was asked by my father, who was the CEO of DeCare in the US in Minnesota at the time, if I would like to be involved in helping to start up and manage an Irish operations dental claims centre in his hometown of Claremorris County Mayo. How could I say no? The job would moving to Ireland for two or three years (and here I am sixteen years on…)
I jumped at the opportunity, and moved to Ireland 3 months later to recruit our 18 first staff (many of which are still with us) that would service US dental insurance claims. That was in September 1999 and I was 25 at the time.
Did mentoring play a role in your career success?
Absolutely, I have been and am still very fortunate to have some fantastic mentors, from my dad (crunch and grind) to my recently retired boss of 10 years (quieter type of leader that taught in a different way). The DeCare Board of Directors continue to play a big mentoring role for me, as do my colleagues, partners in the industry and various swim coaches.
Learning is ongoing. What has become apparent to me over the years is that each person has their own unique style, their own way of imparting information, some much louder than others! Some you don't even realise that you are learning from until years down the line. I always try to listen and reflect, even when I do not agree.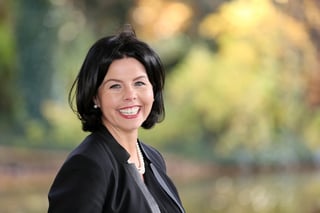 What's been the biggest challenge you have overcome in your career?
Start-up and times and transitions are always challenging but I have been very lucky to work with a talented team of people over the past number of years and we have overcome business challenges together to grow our business and innovate together, which has been very exciting. No more than in sport, sharing in the challenges brings you closer as a team and makes you perform better.
What advice would you give your 20 year old self?
Don't be afraid to take risks, keep on moving, Graft (with a capital G) is important! In my experience success does not usually happen instantly and change is ongoing. Try not to worry about what you cannot control – which is something that I find very difficult – and don't sweat the small stuff. Keep having fun at whatever you are into. Work hard and play hard.
What do you think are the benefits of working in insurance?
Insurance is an industry that is hugely meaningful to society and improves people's lives. Insurance professionals are empowering people to manage their risks which is a critical responsibility in society.
In our case, that means improving dental health be enabling people to attend the dentist over a lifetime.
I believe that the ongoing education aspect required of insurance professionals is a tremendous benefit. When working in insurance in Ireland, professionals are required to upskill on an ongoing basis, study and maintain standards. This means that skills are constantly being improved and insurance professionals are becoming more and more rounded. That does not happen in every industry
There is a great sense of comradery in the insurance industry, which has historic roots and from what I can see is becoming more pronounced. The work done by our representative bodies such as The Insurance Institute and Insurance Ireland, has been critical in improving depth and visibility locally and internationally. I always like to see the Irish Broker Magazine on the desk; it is a fantastic publication, with excellent editorial and showcases professionals and initiatives in the industry. It is always great to see the social element of the industry as well.
What's been your most rewarding professional experience?
Every time DeCare has the privilege of serving a new customer based on the merit of our team's product, service, and expertise, I feel rewarded. I love the excitement amongst our team when we on board a new group, and promote oral health in an innovative way.
DeCare is currently a partner in the ADVOCATE Consortium which is a Horizon 2020 European Project and the findings will change and improve oral health outcomes throughout Ireland and Europe over next number of years.
When I see the energy of our team immersed in this project that is a rewarding professional experience for me because I know how important it is to society. I probably don't have a single experience that I could site to you.
How do you spend your free time?
My husband Jarlath and I have a six year old girl, Meadbh, who keeps us very busy so I love to spend free time hanging out with both of them. Aside from that, I spent much of my life in a pool, so I am lucky enough to swim with a great group of women from Claremorris. In the summer we swim in the open water. A group of us are headed to a gala in Limerick soon, matching swim caps and all!
The benefits are still the same; friends, feeling of being part of a team, fitness and sometimes competition, not to mention the beautiful places in Ireland that you see from the open water. I also love movies and television, especially Netflix.