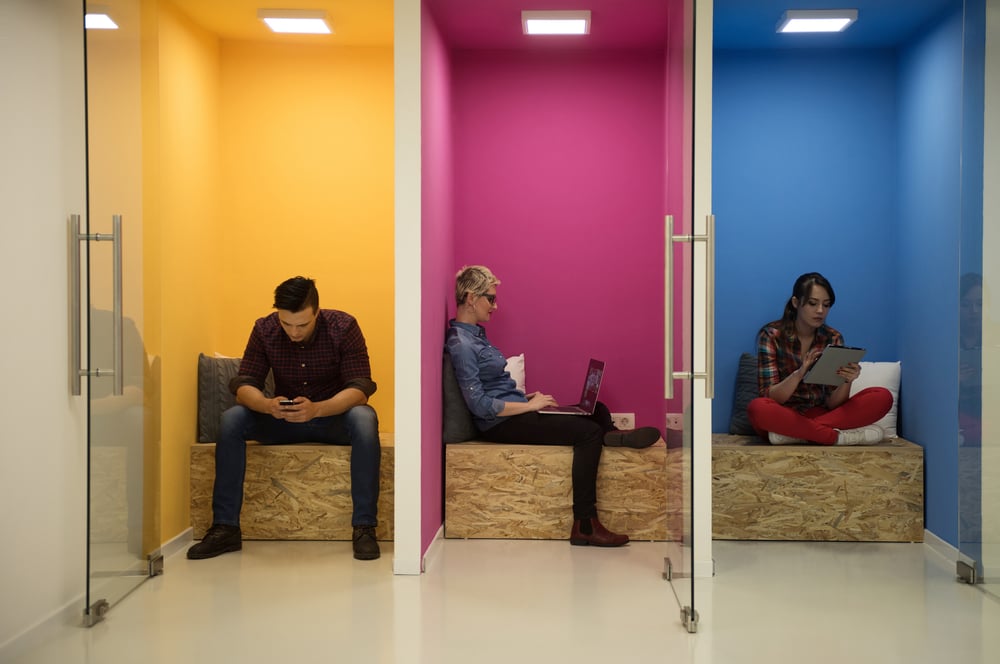 Since it launched in 2015 the Dive In Festival has helped to raise the profile of a number of key issues and challenges that the insurance industry has been facing in relation to its approaches to Diversity, Equity and Inclusion. It's inspiring and practical approach provides attendees with access to exceptional speakers that provide sensible advice and practical tools that they can easily take back and implement within their organisations.
But one question that continues to come up is why women are still under-represented in executive positions. So, we decided to ask three exceptional leaders (who just happen to also be female) to give us their thoughts on the matter.
Let's meet our speakers ...
Amanda Blanc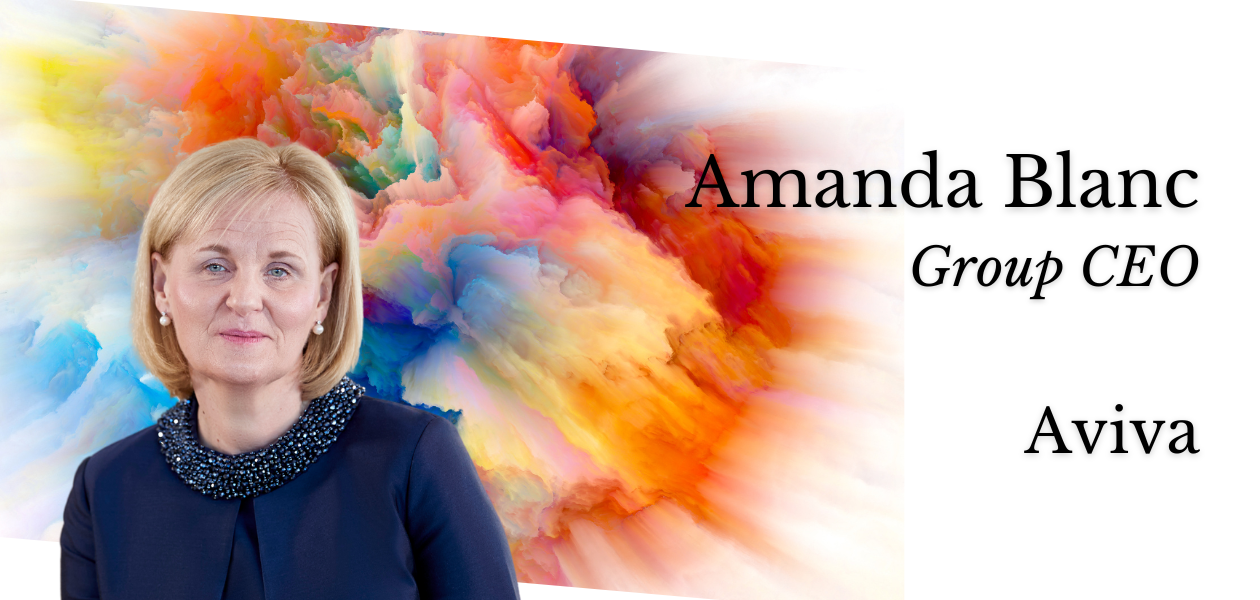 Amanda Blanc is the Group CEO of Aviva, the UK's leading insurance, wealth and retirement business.
Amanda was born and bred in Wales, having grown up in the Rhondda Valley, and many of her family still live there.
She started her career as a graduate at one of Aviva's ancestor companies, Commercial Union. Following success in senior executive roles across the insurance industry, she came back to Aviva as CEO in July 2020 and has greatly simplified Aviva, successfully divesting eight non-core businesses.
Aviva is now focused on our core markets in the UK, Ireland and Canada. Amanda has also overseen a significant strengthening of Aviva's financial position.
Amanda is now focused on accelerating Aviva's performance: capitalising on the structural growth opportunities in their core markets; providing customers with a simpler, more personalised offering; transforming their cost base and delivering their market-leading sustainability commitments. Aviva is the first major insurer in the world to target becoming net zero by 2040.
Watch Amanda Blanc talk through Aviva's 2022 half year results
Rachael Ingle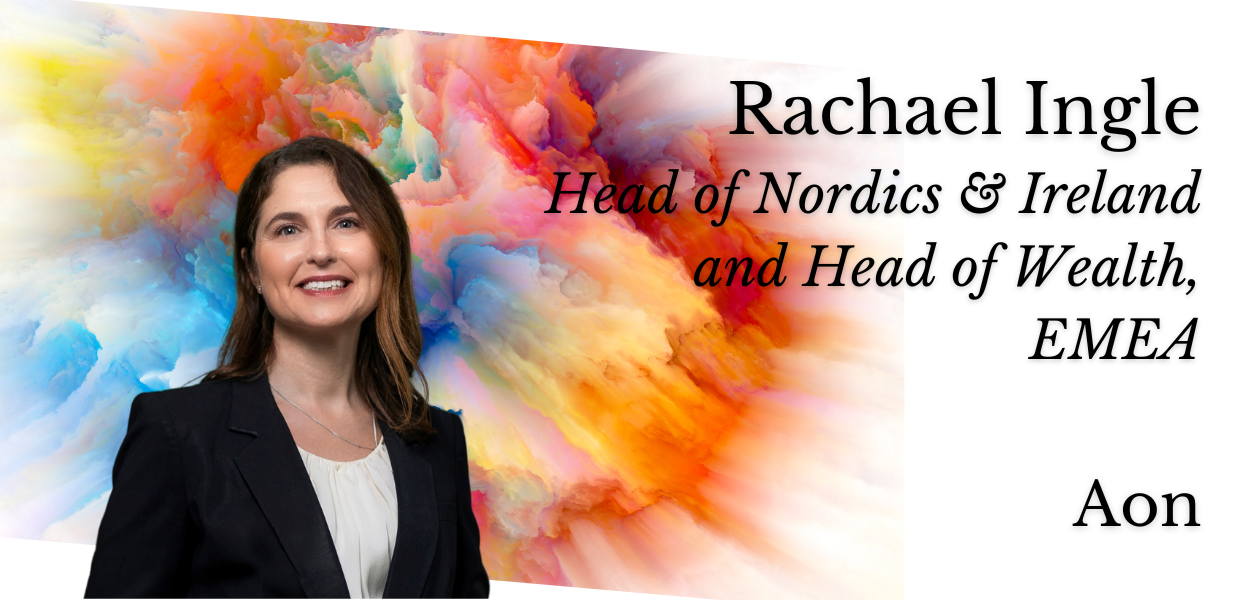 Rachael Ingle is CEO of Aon in Ireland and also holds the positions of EMEA Head of Wealth Solutions and Sub-Region Leader for the Nordics. Having joined the business in 1998, Rachael now leads a 750 strong team across four main solution lines in Ireland: Commercial Risk Solutions; Health Solutions; Wealth Solutions; and Human Capital Solutions. She also sits on Aon's EMEA Executive Committee and is a member of Aon's Global Executive Leadership Team and Aon's Global Inclusive Leadership Council. Rachael has over 20 years' experience in integration and change management, product innovation, shaping policy, risk and governance, client relationship management, business growth, and leading teams.
Read more about Rachael's views on why it is important to stay agile, resilient and future-focused
Fiona Marry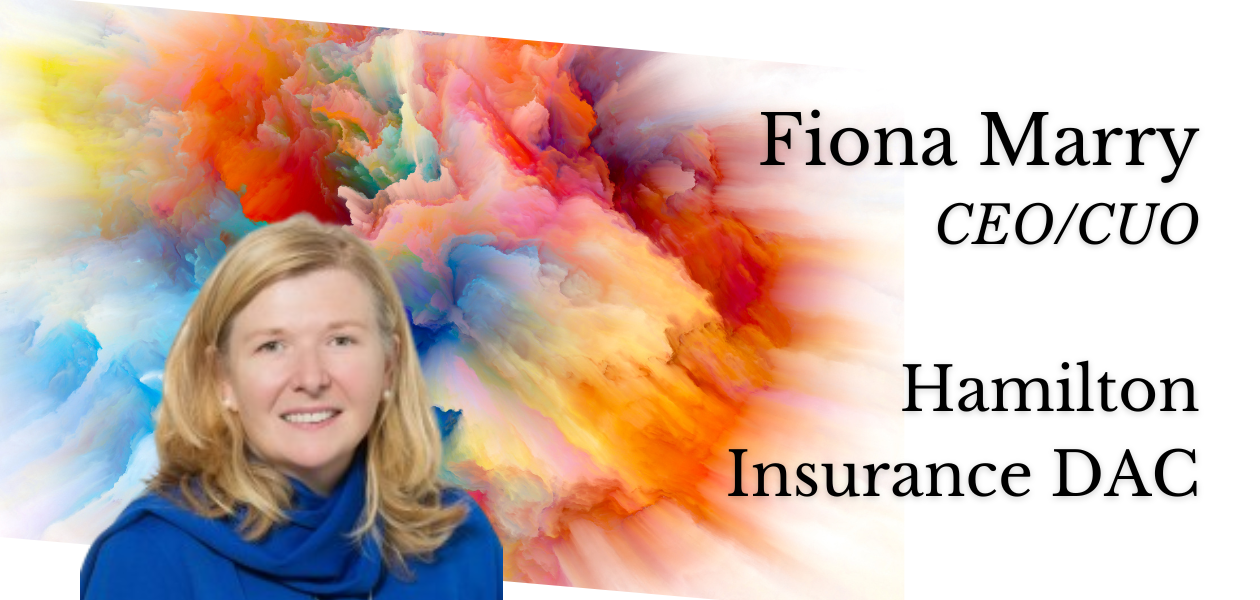 Fiona Marry is the Chief Executive Officer of Hamilton Insurance DAC in Dublin Ireland. Hamilton Insurance DAC is the Group's regulated and admitted carrier in the EU, holding licenses to write in numerous International territories, and a non admitted surplus lines carrier.
The Dublin office and London branch are focused on the Wholesale market in London and International retail brokers outside of the USA. Working with a broad spectrum of industry sectors, the company offers specialty products including, Property, Casualty, Professional Lines, Marine, Energy, Political Risk, Healthcare, Environmental, Construction, Surety and Agriculture.
Prior to joining Hamilton Insurance DAC, she worked at Allied World Assurance as Vice President European Casualty Manager from their European opening in 2002, overseeing the establishment and development of the Casualty underwriting division. Prior to which Fiona worked at XL Europe Insurance, Vice President Underwriting, having joined at the opening of XL's first office outside of Bermuda, building out its European presence over the next 12 years.
Fiona Marry has a master's in Business Administration from The Smurfit Business School and has completed various post graduate courses in law and financial services. She received her primary degree in Economics at University College Dublin.
Hear more about Amanda, Rachael and Fiona's thoughts and get the opportunity to ask them questions yourself at our Building Braver Cultures event, Thursday 29th September at 1pm - Register for your ticket here