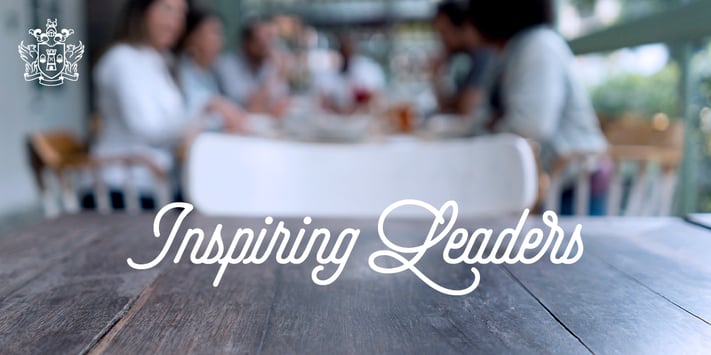 Linda Gallagher, Joint Managing Director at First Ireland, gives us insights on how she rose through the ranks in the insurance industry and why we're never finished developing as professionals.

How did you get started in insurance, Linda?
I started in the insurance industry totally by accident almost 34 years ago. When I left school I had no idea what I wanted to do and college definitely wasn't top of my agenda.
Like a lot of women in the 'olden days', I enrolled in a secretarial course. I had the good fortune of developing a good relationship with the Course Director, she recommended me for a position in a new start-up business. I actually thought I was going to work for a recruitment company; I didn't realise that it was a start-up insurance brokerage until after I started the job.
I definitely cannot pretend that I chose the insurance industry – I think it chose me!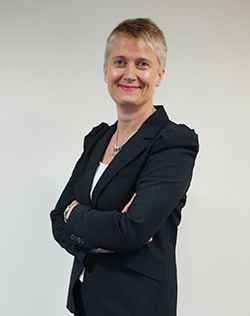 Did mentoring play a role in your career success?
Mentoring can come in many forms and I have benefited hugely from the greater experience of many people over the years. My most influential mentor I would have to say is my business colleague John Roe. John is a maverick strategic thinker, who taught me one of the most important lessons in business: always question everything – question why and question why not?
I have also been involved in a number of industry network groups with my peers, I cannot recommend this highly enough. To be able to share your own experiences and learn from everybody else's is so important. Find mentors and gurus, learn from them and then become a mentor and guru yourself. The value of experience should be passed on, it is commercially very valuable and is of no benefit unless it is shared.
What's been your greatest professional obstacle?
As you can imagine there have been huge challenges in a 34 year career in insurance. These ranged from macro challenges like the post 9/11 insurance market, recession in 2008, to delegation in a rapidly expanding company. Probably the biggest challenge of all is recruiting the right people who share my passion for the highest standards.
What advice would you give your 20 year old self?
I have ended up doing something that I really love doing and the bonus is that I am very well rewarded for it. The advice I would give is:
Be passionate about what you do. Aim to be the best, and to be the best, you need to learn from the best.
Always ensure that you feel slightly outside of your comfort zone, as this forces you to work harder and aim higher. As soon as your job becomes easy, that's when you have stopped developing.
Embrace professional qualifications as soon as possible because they will significantly enhance your technical know-how and confidence. Studying for professional qualifications can be a very lonely place, so I would urge everybody to arrange their own study-buddy groups – I found them very productive.
What's the best thing about working in insurance?
The wonderful thing about the insurance industry is that it is very easy to immerse yourself in groups of like-minded people if you want to. This can be done through the broking representative bodies such as the Irish Brokers Association or through The Insurance Institute.
I've always found the insurance industry to be a caring profession and if you really care, you can really excel. I genuinely believe that the sky is the limit as to how far you can take your career in the insurance industry.
What's been your most rewarding experience throughout your career?
Although I have worked for the same firm for 34 years, I have had to totally reinvent myself a number of times during that period, spanning the general insurance broking side of the business, to the financial services end and most recently compliance expertise.
Studying for and achieving the Advanced Diploma in Insurance (ACII) qualification along with receiving the Edward Nevin Memorial Award when my two children were young, were probably my most rewarding professional experiences.
How do you spend your free time?
Partaking in good food and chilled wine, combined with a bit of sea-swimming all year round, really helps me to unwind. I love skiing, I like hot yoga and I am tolerating the gym at the moment!
You've mentioned that you have been with First Ireland for almost 34 years – this is a fantastic achievement, Linda.
To be honest, it's all down to the culture in First Ireland. From the beginning it has been a tough meritocracy, where people are rewarded and get what they deserve.
I started as a Trainee Secretary and the only employee. I am now Joint Managing Director of First Ireland, a firm with over 150 staff. My colleague Sarah Sheridan, who has just finished her Masters, likewise joined the company as a trainee book-keeper and now sits alongside me on the Board of Directors.
To quote my mentor John, "the only barrier to how high you can go in First Ireland is your own ability". I think and hope that resonates throughout the whole industry.