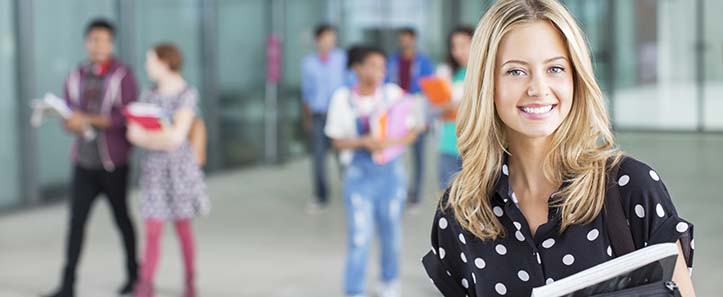 Last week, Deloitte released their findings from a survey conducted with third level business students in Ireland. It was disheartening, but perhaps not surprising, to find that the insurance industry did not fare well in terms of its popularity as a career choice, falling one place to 19th out of 22 industries.
It is no secret that the insurance industry is not seen as an attractive career choice to those outside it; however, after conducting the first in our series of member feedback surveys in December 2015, we found that the view of those already working in the industry is vastly different.
75.3% of survey respondents noted that they would recommend a career in insurance to their friends or family. Some of the top reasons for this answer included:
Variety
Respondents noted that insurance is an interesting career with a vast range of opportunities for those who are willing to put the work in. This diversity means that insurance is a career path that suits people of varying backgrounds, skills and talents.
Consistency
We will always need insurance, be it on a personal, commercial or global scale. As a result, those working in insurance know they are contributing to something vital and permanent.
It's a people industry
A theme that came up among the survey respondents was 'networking'. Insurance a 'people industry', giving workers the opportunity to build relationships and learn from their peers. Dealing with customers and helping people to put their lives back together in the event of a loss were also given as reasons respondents would recommend a career in insurance.
Innovation
Insurance is an industry that welcomes innovative ideas and suggestions from employees on new ways to do business. With the scope of cover developing into specialist areas such as cyber, the industry is also becoming more vibrant and dynamic.There are so many functions involved in an insurance business – claims, underwriting, loss adjusting, accounting, HR, business development to name a few – that opportunities for innovation exists no matter what background you come from.
Development opportunities
Opinion was consistent among respondents that opportunities for further training and development are widespread in the insurance industry. Qualifications allow employees to become part of a profession, push themselves further and move up the career ladder.
Work/life balance
Deloitte's research found that 63% of respondents cited work/life balance as a top career goal. This benefit was also put forward by our respondents, who value work/life balance as a top advantage of working in insurance.

It is reassuring to see that those who have experience working in the industry have managed to shake off the negative connotations and appreciate the many benefits a career in insurance offers. The challenge, of course, is communicating this to the wider public so that third level students do not miss out on opportunities due to misconceptions or a lack of understanding of what a career in insurance involves.