With crash for cash fraud, bogus whiplash claims and rising insurance premiums costing businesses many millions each year, fleet operators are looking at ways of mitigating financial and operational risks. Forward-facing vehicle cameras offer an effective means of proving exactly what happened in the event of a collision, but how do they work, what do they offer and are all systems the same?
Latest technology developments
A vehicle camera typically allows driving incidents and exceptions to be recorded and communicated using an unobtrusively fitted forward-facing device, typically attached on the windscreen behind the rear view mirror. It provides continuous recording from ignition with a wide angle view and is combined with 3-Axis G-force measurement and location and speed data capture to provide a complete picture of events.
Recent developments in the marketplace have now seen the introduction of cameras that combine video, telematics and 3G technologies to effectively capture and transmit footage of accidents and other harsh driving events as they happen. Unlike with earlier vehicle cameras that only recorded to an in-device SD card, triggered events can now be viewed within minutes of occurring, so operators can quickly respond to issues and report claims, while insurers receive first notification of loss to minimise any financial impact.
Advanced visibility and control
There is certainly increasing interest in vehicle camera technology as fleet operators are recognising the benefits such a solution can deliver in terms of enhancing safety, proving what really happened and protecting against avoidable insurance costs. Not only can these businesses reduce the severity and frequency of vehicle insurance claims, but by monitoring near misses and other harsh driving events, a wider value can be achieved. For example, companies can use this added insight to encourage improved driving style by incentivising responsible drivers and identifying when a driver could benefit from some training.
Meanwhile, instant intervention following an incident can reduce insurance claims cost by as much as 60 per cent. By controlling claims from start to finish at the earliest stage possible after an incident occurs, businesses can avoid spiralling third-party hire and repair costs as well as prevent incitement of some injury claims. A 3G vehicle camera will provide real-time notification of accidents or near misses, with supporting video footage, G-force and speed of impact data available in a matter of minutes. This combined with 24/7 monitoring means it is possible to quickly and effectively prove blame and increase speed of intervention.
Making the right choice
Companies should not simply accept solutions that are said to be 'game changers' or 'the most advanced in the marketplace' without first verifying such claims and ensuring they meet operational needs, now and in the future. In fact, companies may be at risk of financial losses by adopting inadequate solutions that fail to capture correct data, have high levels of failure rates or cause unnecessary disruption to a business.
The 6 questions to ask before selecting a vehicle accident camera
Is the device E-marked and suitable for installation in a vehicle within the EU?
Under Section 60 of the Road Traffic Construction and Use Regulations, it can be considered a criminal offence to install a non E-marked road safety product in a vehicle within the EU.
Does the device have the ability to auto calibrate G-force's measurements at start up and in operation?
It is essential that a camera is mounted perfectly square on both horizontal and vertical planes to have a zero G-force reading when stationary, something that is impossible to achieve through manual installation. Devices that do not have this function can be providing inaccurate and inadmissible information when dealing with insurance claims, where the impact forces can be used for accident severity indicators and reconstruction.
Does the GPS module responsible for measuring distance and speed provide 10 times a second?
Many cameras currently only capture data at one second intervals, meaning that these solutions are often only able to provide impact speeds before or after an accident. Consider that a harsh braking vehicle would typically go from 40 miles per hour to standstill in three seconds, there is considerable risk of presenting information that is massively inaccurate.
Are the 3G cameras using secure private networks and modems with dedicated M2M SIM cards to protect data and ensure it gets to the right person first time and every time?
Many devices are attempting to use hidden USB sticks with data 'pay as you go' SIMS to communicate information. As well as being susceptible to accident removal and providing another heat source in operation, this is not considered a secure way to get critical data back to depot.
Does the device have a temperature rating of at least 75 degrees Celsius?
Even in the relatively mild summers, devices on a windscreen in operation can reach 65-70 degrees Celsius. Some components and devices in the marketplace are only rated to 55 degrees meaning that above this temperature they are operating in environments where they cannot be guaranteed, with data loss, SD card or even component failure a significant risk.
Also, make sure a camera does not use a 3G USB dongle that is only suitable for indoor and noncontinuous use avoiding direct sunlight.
Does the device have the ability to communicate data when the vehicle ignition is turned off following a collision or the electrical system is incapacitated altogether?
Some cameras may be fitted with capacitors for battery back-up but these simply do not have the power to complete a recording and would be dissipated to zero charge very quickly.
Exclusive feature by: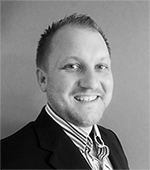 Mark Stamper
Managing Director
Intelligent Telematics
Disclaimer
The views expressed within this Thinkpiece are those of the authors and should not be interpreted as those of The Insurance Institute or its members. This document contains a general summary of developments and is not a complete or definitive statement of the law. Specific legal advice should be obtained where appropriate. The information in this article is correct at the time of publication.
Reading this Thinkpiece may count towards Unstructured CPD under the CII CPD Scheme. For more information please refer to the CPD section of the CII website http://www.cii.co.uk/cpd